INDUSTRY SOLUTIONS
Solutions to real problems
ThisIsMe API
Integrate today to seamlessly automate and scale your key processes with our standards-based API
Essential verification tasks need not be a drain on resources. By integrating your key processes directly with our API, you ensure compliance, reduce risk and deliver a swift experience your customers will love.
Documentation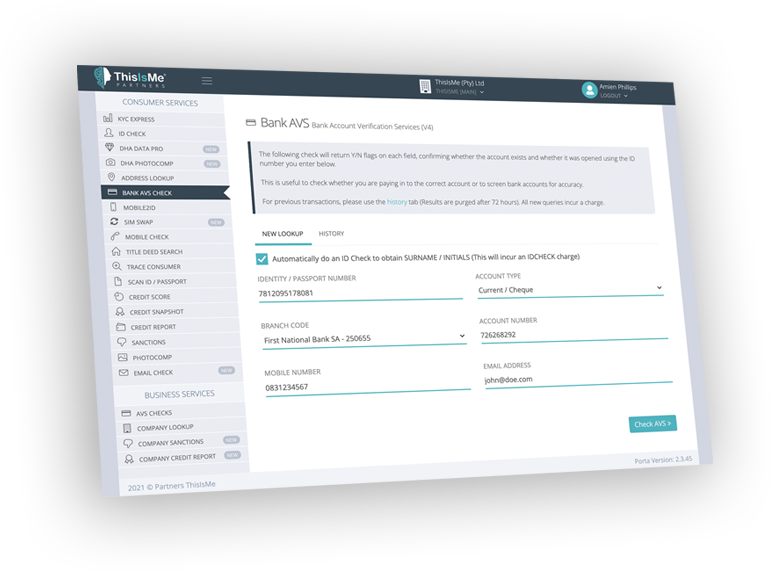 Hosted Verifications
Our Partners Platform empowers hundreds of users with the tools they need to validate and verify information every day
When direct integration is not required, our hosted solution, the Partners Platform, can execute any service available via API integration, right in the web. The Partners Platform can be customised to fit branding requirements and company permissions are strictly followed, putting you in control of who sees what.
LATEST ARTICLES
What's in the news
Trusted by the Best
Our Customers Love Us
Get in touch
Need a demo?
We are committed to protecting your privacy. We will never collect information about you without your explicit consent.